Yellow Rose Bud Panel December 2016
This Yellow Rose bud was commissioned as a Christmas present. The design was originally a square panel which we placed into a 10 inch circular panel surrounded by a soft flexible brass U channel. Eventually our client returned the panel so we could attach a fine silver chain for hanging in the window of their home.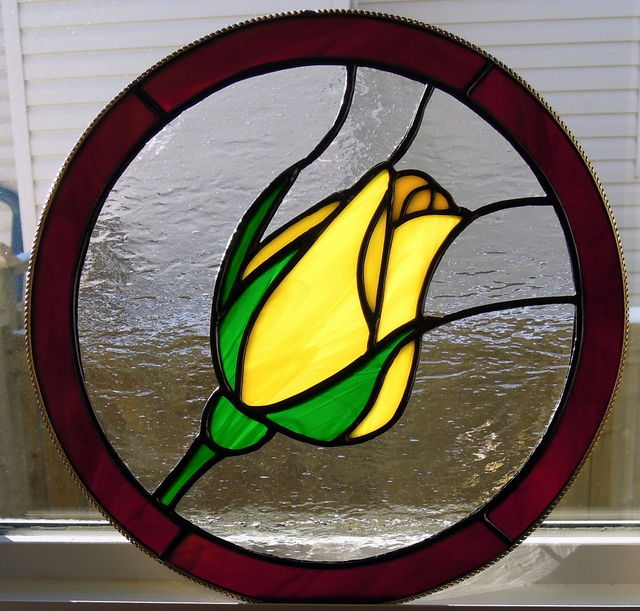 The following photo shows the beginning of the panels construction.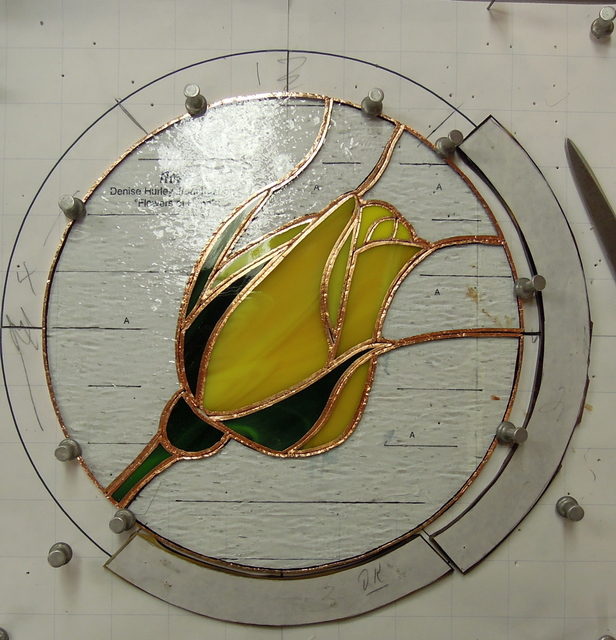 Original design titled "Rose" by Denise Hurley, from the book "Flowers of Hope"
a free Spectrum Glass Pattern of the Month
Inserted into a circular panel design by Flory & Bob Wilkins
The post Yellow Rose Bud Panel December 2016 appeared first on Windows of the West.