Butterflies December 2016
These are Flory's suction cup butterflies that we recently made as gifts for an organisation that she belongs to. Most of these butterflies were made from Youghiogheny Heads & Tails along with a couple using Bullseye Glass and one using Spectrum Baroque.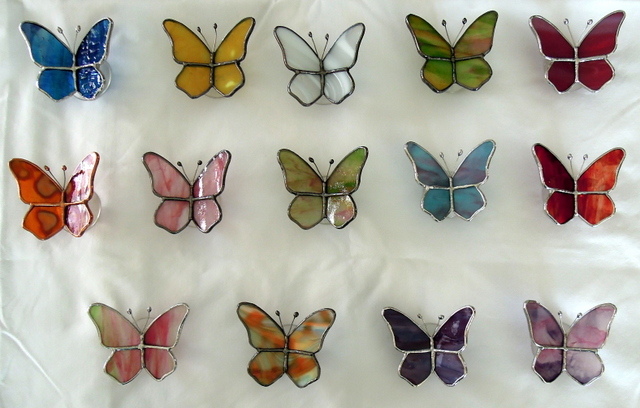 Design by Flory & Bob Wilkins
The post Butterflies December 2016 appeared first on Windows of the West.