Butterflies December 2015
We have clients who commission us each Christmas to come up with an unique suncatcher stained glass gift item for their grandchildren. This year we made these 12 butterflies using Youghiogheny Heads & Tails glass.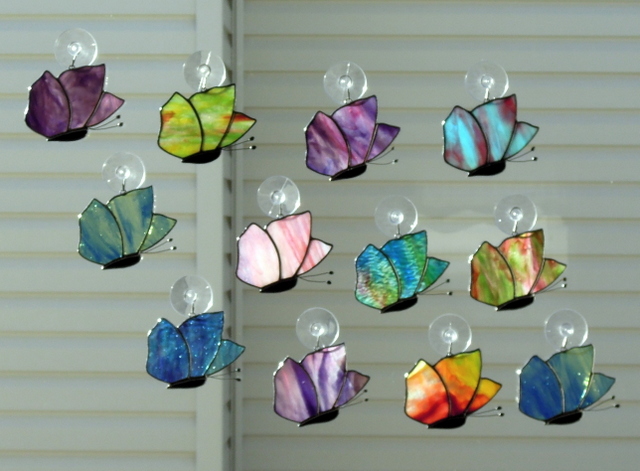 Design by Flory Wilkins
The post Butterflies December 2015 appeared first on Windows of the West.