Birthstone Diamond Angels 2017
We were commissioned to make 2 Birthstone Diamond Angels as Christmas gifts 2017 for great grandchildren. The one on the left represents November's birthstone color which is Citrine/Topaz. The one on the right represents August's birthstone color which is Peridot. The angel wings were made from Spectrum's # 100GGIR – Clear Crystal Ice Iridized glass. These angels measure approximately 4 inches wide x 4.5 inches high.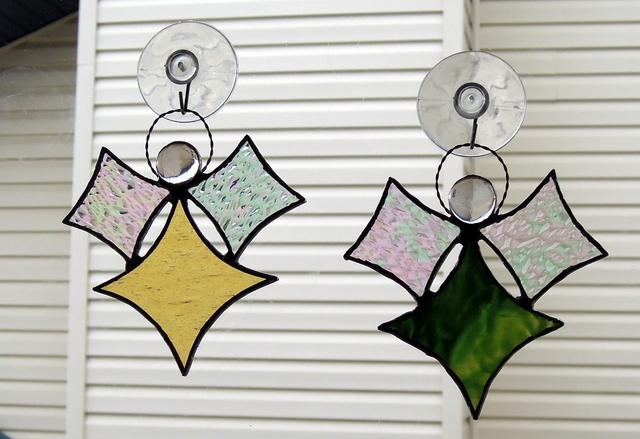 Design by Flory Wilkins
The post Birthstone Diamond Angels 2017 appeared first on Windows of the West.