Alberta Mountain Circle 2010
In 2010 we made this Alberta Mountain Circle panel. In the mountain we used Spectrum's  6009-8CC Thunderhead Pearl Opal  and Uroboros U-11-86 Blue/Green/Foam with Fracture Streamers. The foothills were made from Uroboros U65-145 LT. Brown, Emerald Green – Mystic – Green with streaks of Amber & White Opal.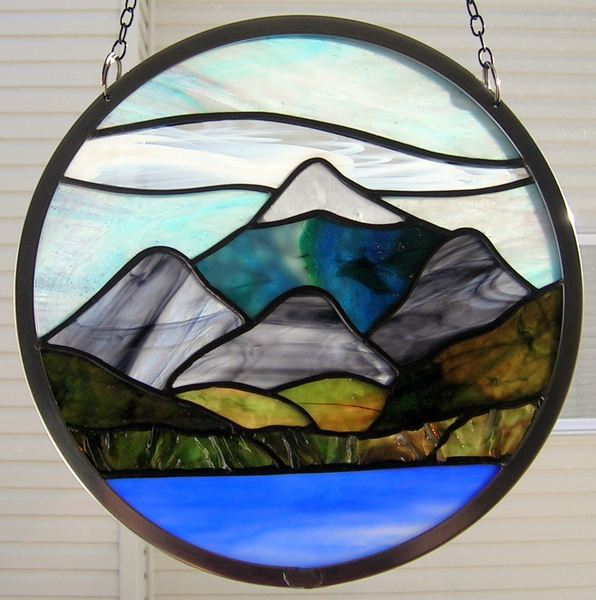 Design by Flory & Bob Wilkins
The post Alberta Mountain Circle 2010 appeared first on Windows of the West.